Character Introduction
In Dragon Ball Online the players can choose from three different races. The three different races are Human, Namekian and Majin. Each race has 2 different types of initial classes, and it is up to the player which class he wants to choose.
Role upgrade
Performing Quests or defeating monsters, you can gain experience points. Accumulate enough experience points to rise your character level. Each level grant you more strength or skills.
Basic Ability
Influence Property
Strength
Physical Attack
Constitution
LP
LP Recovery
Focus
Hit Rate
Status Success Rate
Dexterity
Dodge Rate
Defense Rate
Soul
Energy Attack
Spirit
EP
EP Recovery
Each time you level up, you get 1 skill point (SP), and you can use the skill points to upgrade your skills.
Class change
The game starts off with your character being a kid. Once the character has reached level 30 the "Adult Quest" can be carried out which enables the player to transform into an adult and choose from one of the two the master classes accordingly to their race. Finally there is a specilization of master class quest which is to be completed by the player, once that quest is completed the player can finally equip the master class weapon and use the master class skills.
| | | |
| --- | --- | --- |
| Level 30 | Adult Quest Completed | Master Class Achieved |
| Adult Quest | Master Class | Specialization Of Master Class |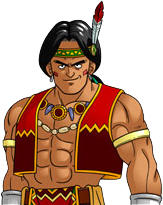 To unlock the adult quest, level 30 must be attained. After that the player must find an "Item Box" located in many places in Korin Forest map, the most common being "Pasta Tower". Break them and attain an item called "Korin Spell" use that item to unlock hidden quest which will lead to an NPC called "Hada" and carry on from there.
For the Adult Quest you must go to Korin, but you must first obtain admission qualifications.Ask "Hada" to start the Quest line, if you are successfull you can turn adult.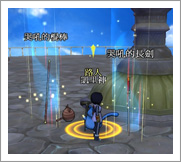 After adult form is achieved at Korin Tower, the player will get an option to choose from one of the two master classes. The two master classes according to each race will be represented in the form of their weapon and the player has to right click one of them to choose that particular one as their master class.
Each class change quests are different, complete them to change to the master class and obtain the necessary mastery skill to learn even more skills from the chosen class.
Adult
Appearance of the character will change (from a child into an adult, but the hair style, skin color, hair color, etc. will not change)
The value of the basic abilities
All basic values (attack, distance, etc.)
Class Change
Mastery Skill and special class designed skill can be learned
New sub weapons
Character Attributes
There are also five kinds of attributes for weapon and armor. Each attribute has its advantages and disadvantages in attack and defense against other attributes.