Game Shop
These traders sell basic equipment, medicine, food and other goods, players can also sell unwanted items to them, or ask them to identify unknown items, or repair equipment.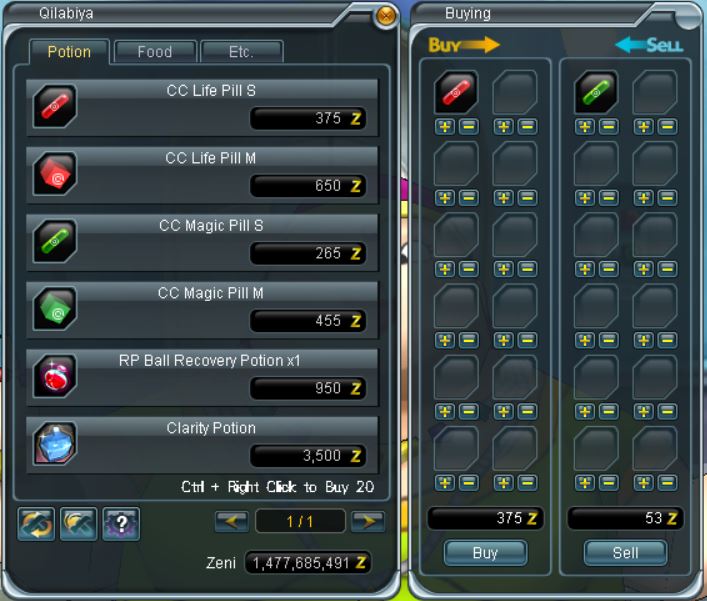 Line
Description
1

Tip: Ctrl + Right Mouse Button

will increase the stack to 20
2
Repair: Repairs the durability of a single item.
Repair all: Repairs the durability of all equipped items.
Identify Item: Identification of an unknown item
3
Increase Number: Adds an item by one.
Decrease Number: Reduces an item by one.
In addition to the Merchants, the game also has various vending machines and capsule machines. Vending machines and merchants are the same kind, but other machines need special coins or points and give random items when the "draw" button is pressed.
Also in some cities, some businessmen sell more special and other items, but they require some bonus to buy. Please pay special attention to before buying.