Friend System
While you are on your adventure around the world of Dragon Ball Online Global you may find yourself wanting companions. You will most likely see other players running, fighting, and flying around the world. Why not say "Hello" and ask to quest together? You can add people as friends so you know where to find one another at all times and never be alone again!
Invite other players to join your team!
You can send people invitations to your party by opening your friend list or typing their name into the chat box.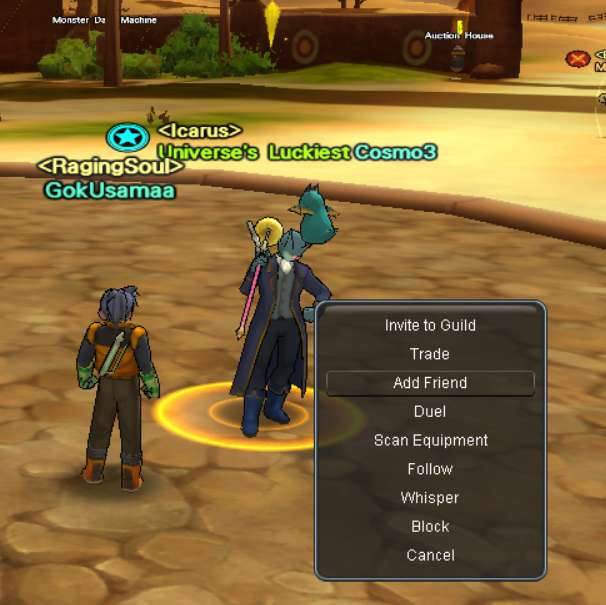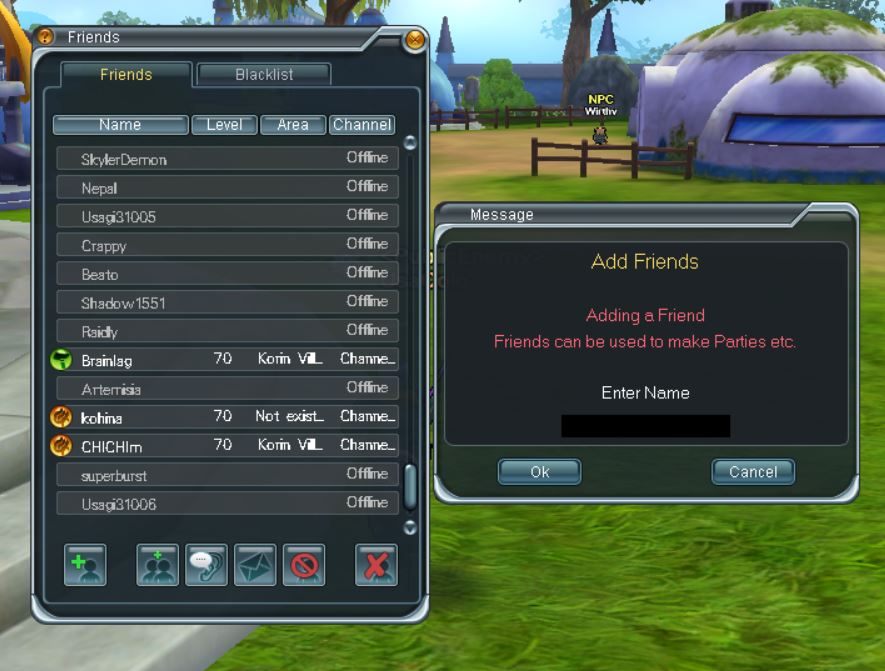 You can make many friends in Dragon Ball Online Global. When a friend logs into the game you will receive a notification letting you know they are here and ready to play! You will be able to whisper and all kinds of fun social activities with your friends!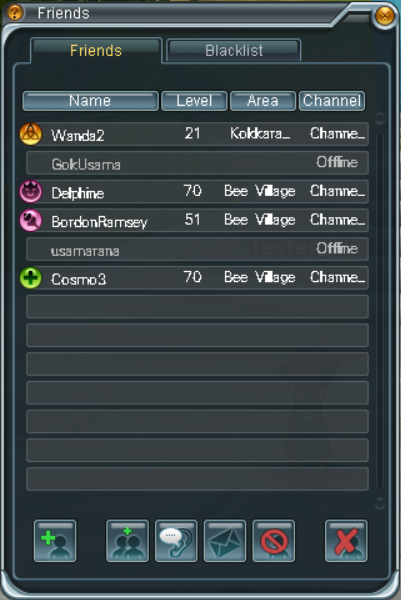 1
Add players on your friend list by opening the friend menu and typing in their name..
2
Once a player is on your friend list you can send them an invitation to join your Party. Simply highlight their name on your friend list and click "Invite to Party"
(To invite people you must be on the same channel)
3
Highlight your friend's name in the list and click this button to send them the message.
4
Highlight a player in your friend list and press this button to send them a private message only you two can see.
You can also whisper to people by typing "/w Friend name" into the chat box.
5
If a player is being rude or harassing you. Do not retaliate. Instead highlight their name and press this button to block them. You'll no longer be able to see what they say in any form of chat.
6
If you need to free up space on your friend list or don't talk to a player much anymore. Highlight their name and press this button to delete them from your friend list..
The world is vast and filled with many people. If you encounter a rude player, please do not engage them, simply block them and you will no longer be able to see their messages. You can interact with other palyers in all sorts of ways, Listed below are the most common types of activities between friends:
Trade
Party Invite
Whisper
Duel